The Farmers Market Global x The Racket Doctor Collaboration
The Racket Doctor was founded in 1970 as a stringing service out of the trunk of a car. Then owner Jack Kramer rented a tiny room for $50 a month in the back of a retail store in Atwater Village. While attending college during the day and stringing rackets at night, his dream to open a full-service tennis store came to fruition. With the boom of American tennis in the 1970s and '80s, The Racket Doctor became the go to destination in Southern California for while-you-wait stringing, tennis equipment, rackets, shoes and apparel. Over 50 years later under new ownership of the Lee family, The Farmers Market Global honors their local small business tenacity, high-quality service and anniversary with our first collaborative collection and pre-launch installation available in store only.
The Farmers Market Global has taken their iconic doctor character and updated him as a gentleman farmer. Two t-shirts are available inspired by their throwback design sourced from vintage sportswear connoisseurs For All To Envy. Two crewneck sweatshirts and t-shirts have been created in our staple arch logo emblazoned with ATWATER, home of the shop and some of the Beastie Boys classic albums. We have designed a new Prescription logo embroidered on court caps & tote bags to complete the series. The collection and pre-launch installation debuts the weekend before the US Open and extends through the Fall edition of Indian Wells 2021.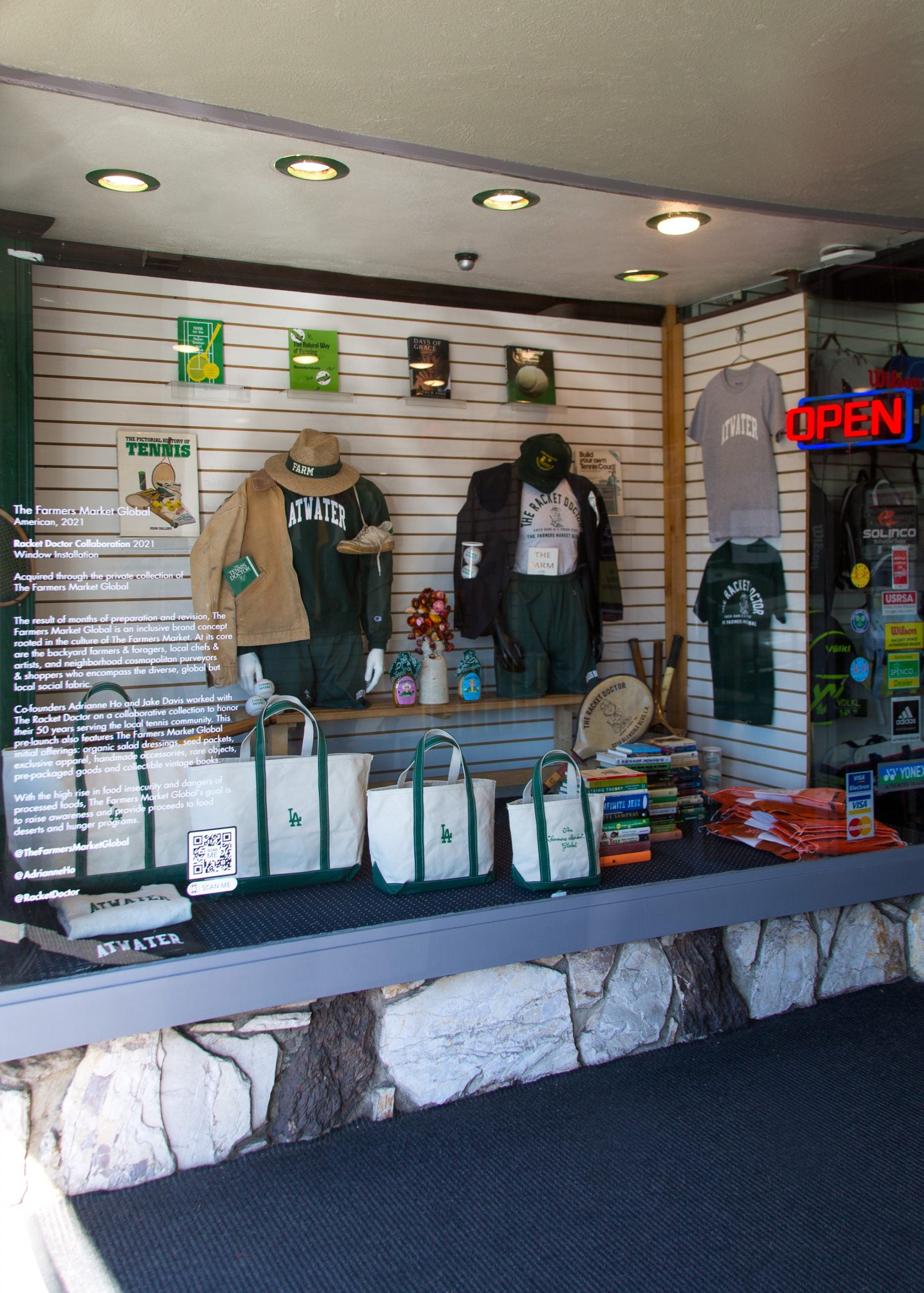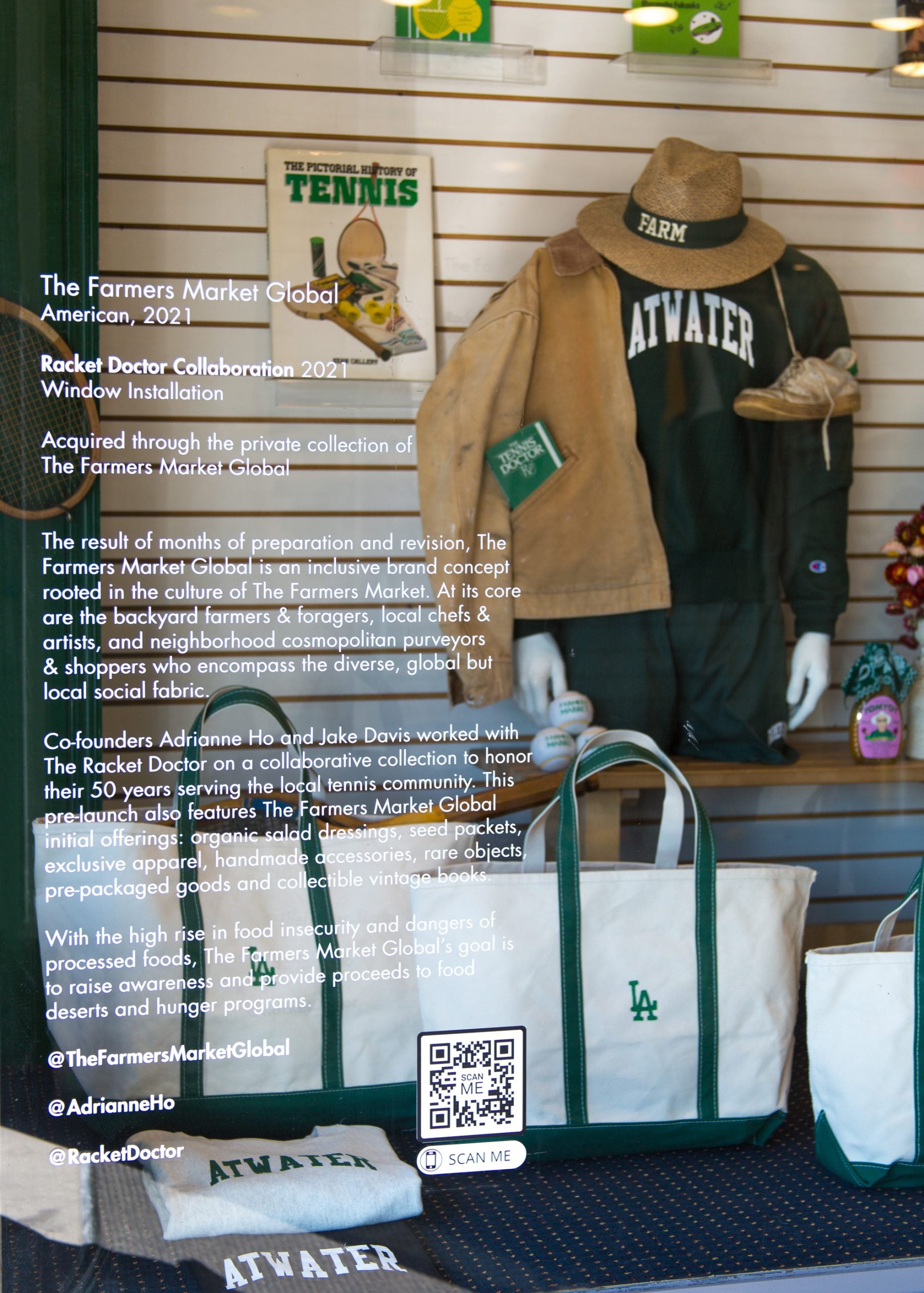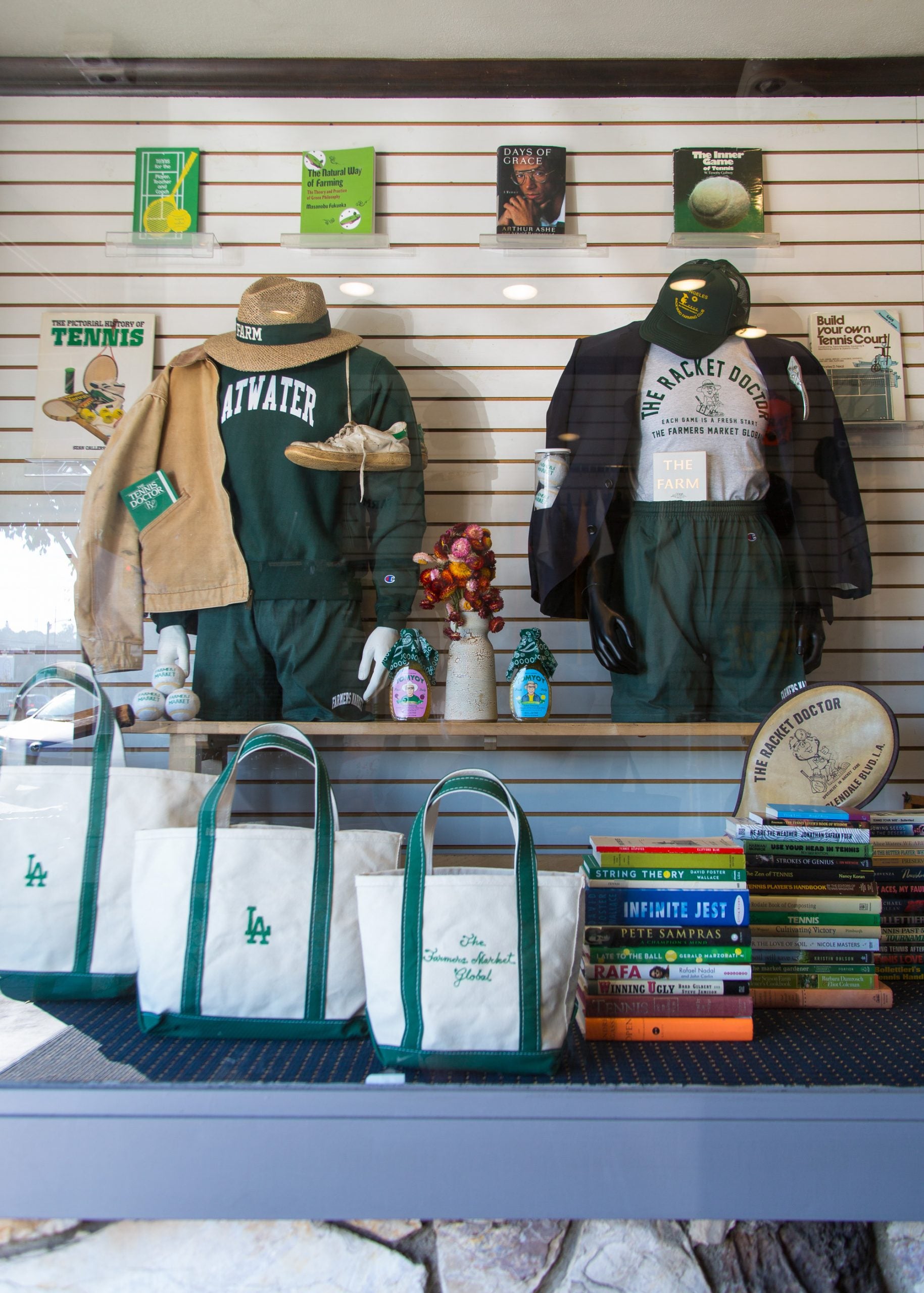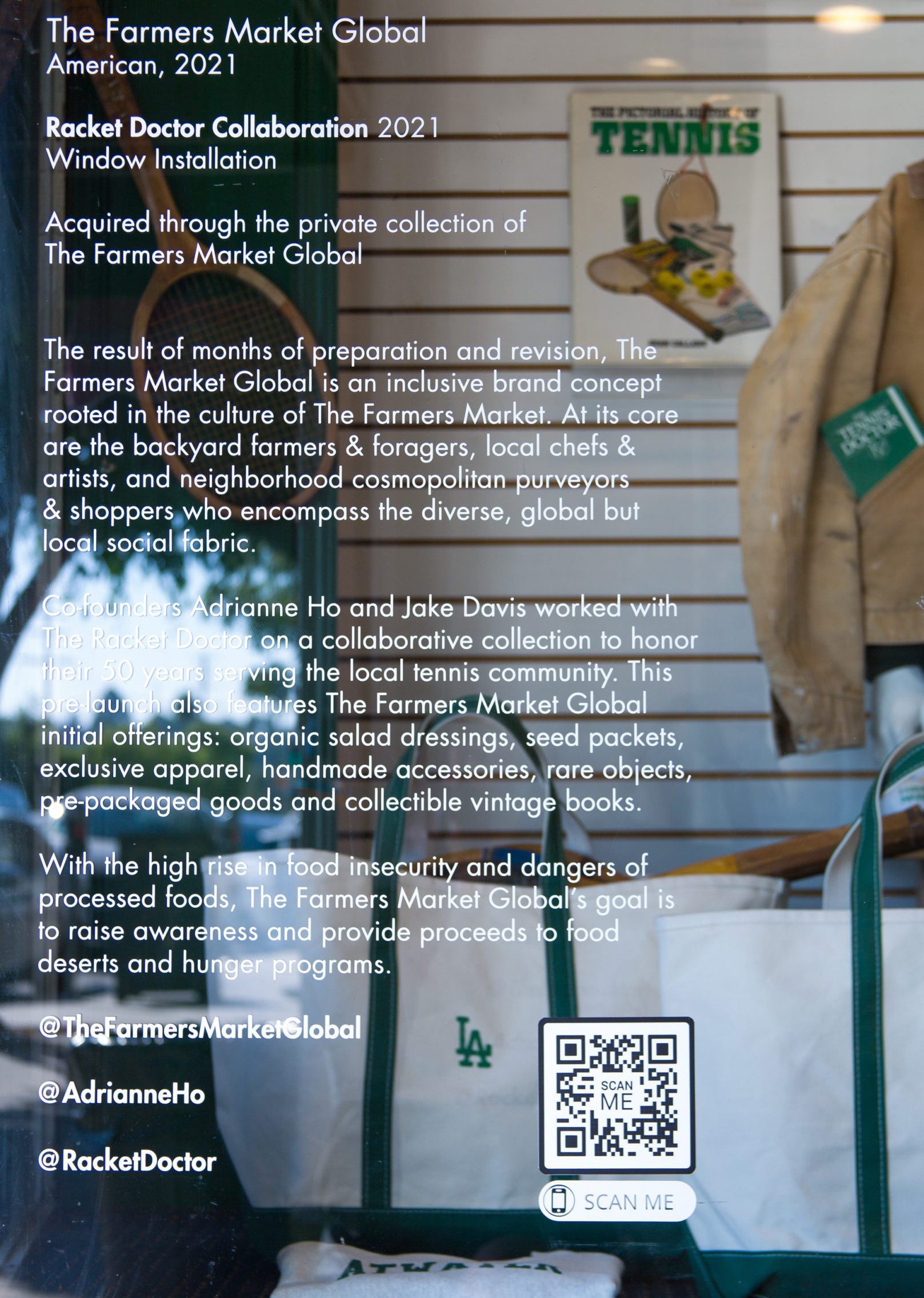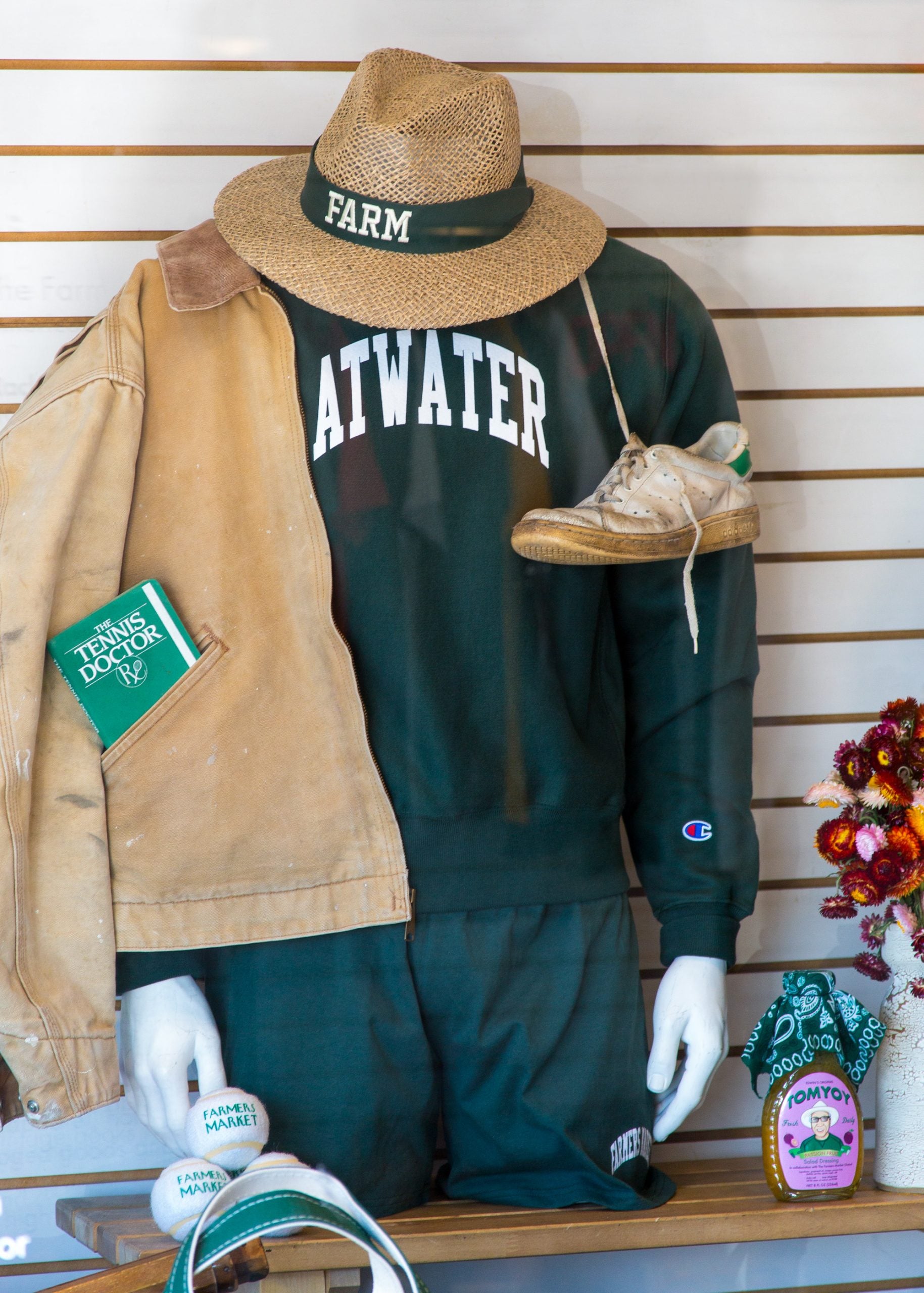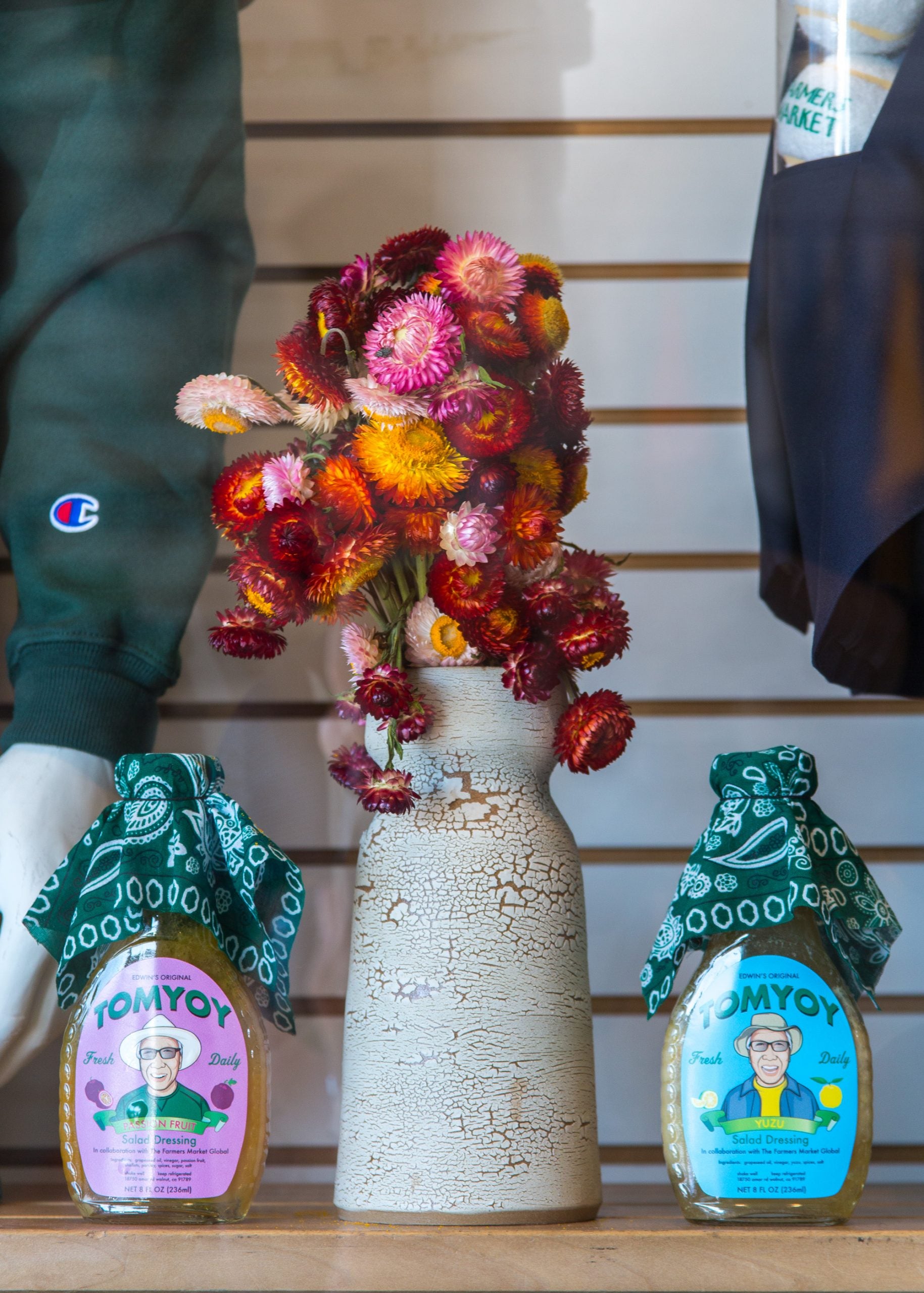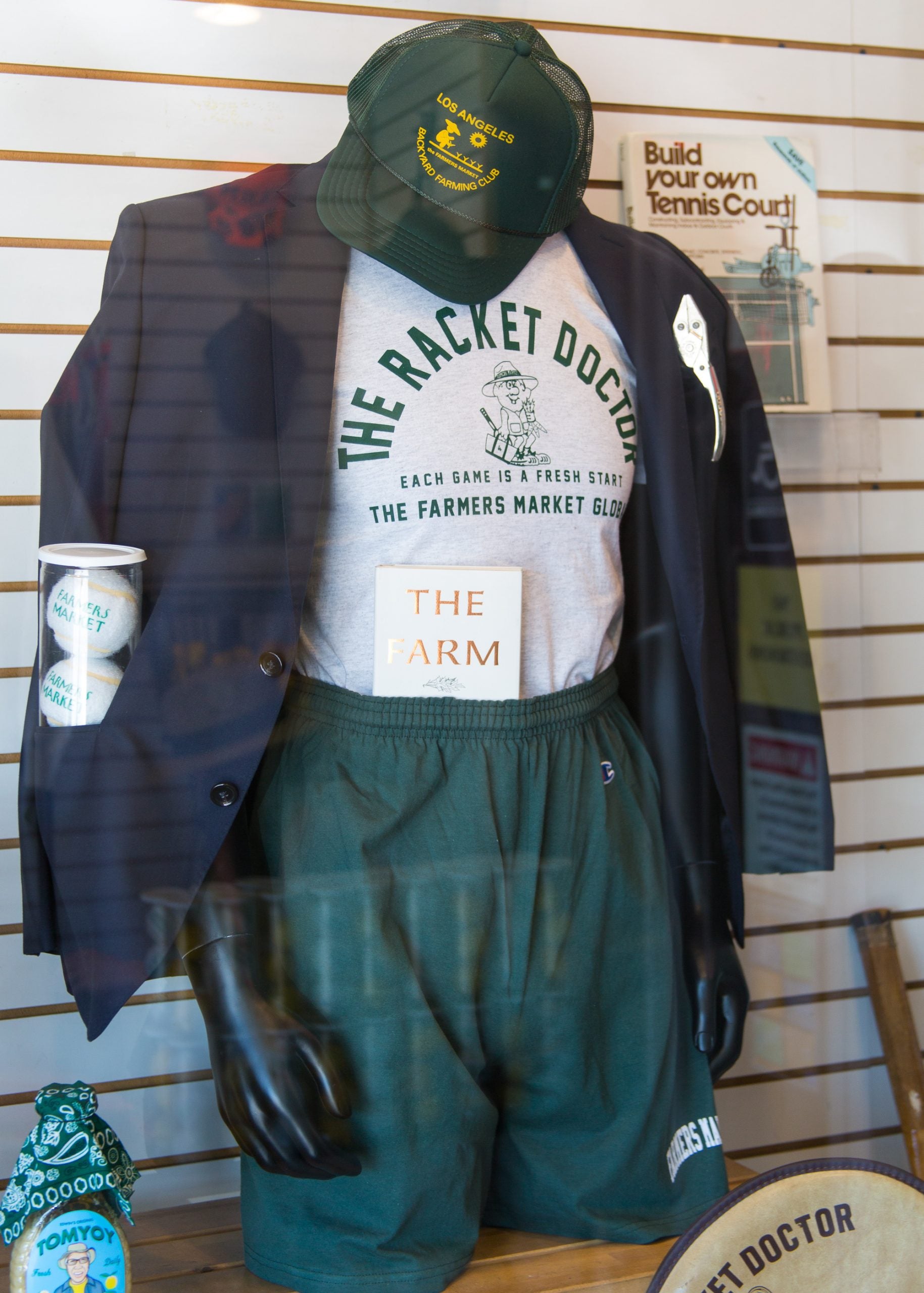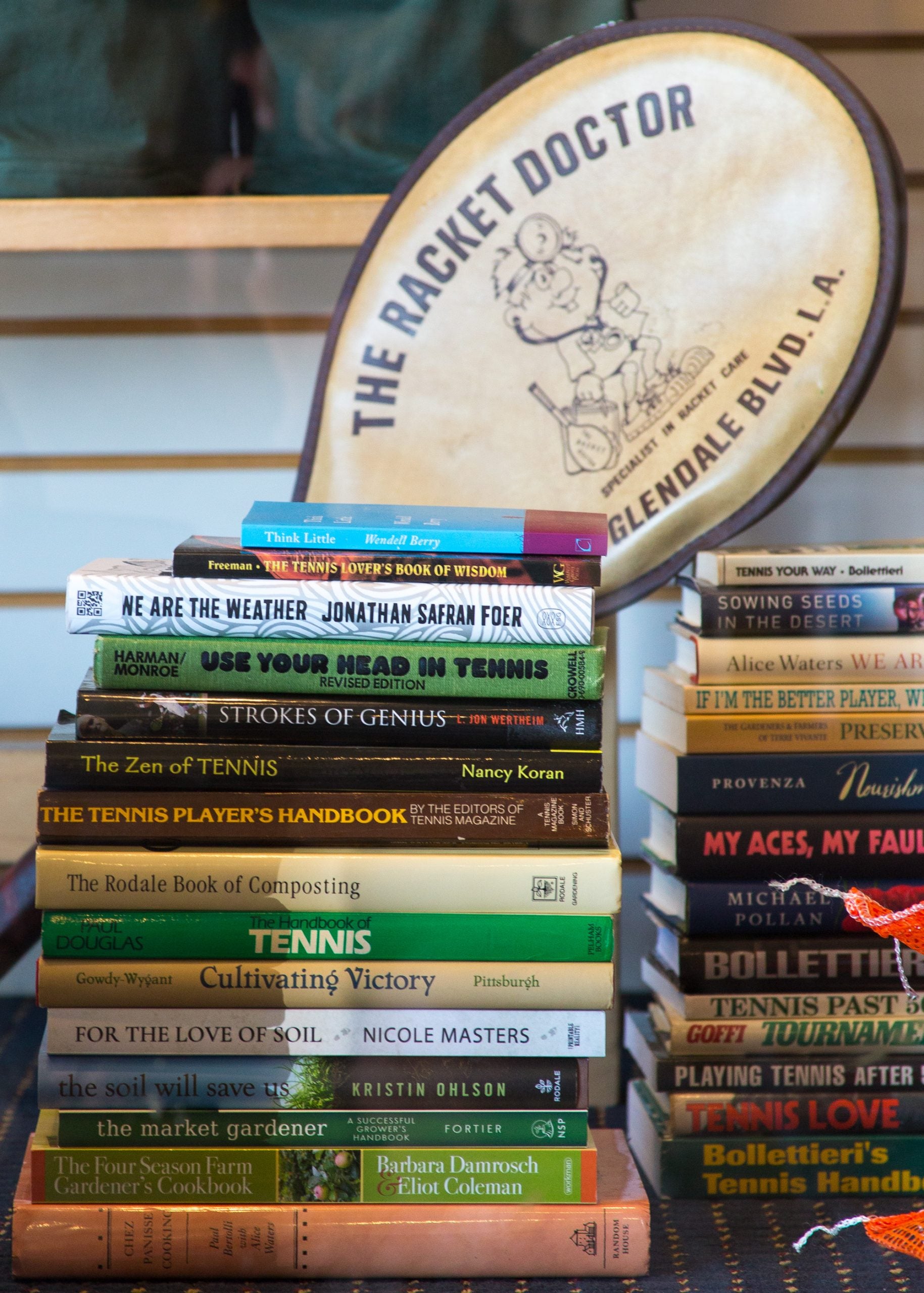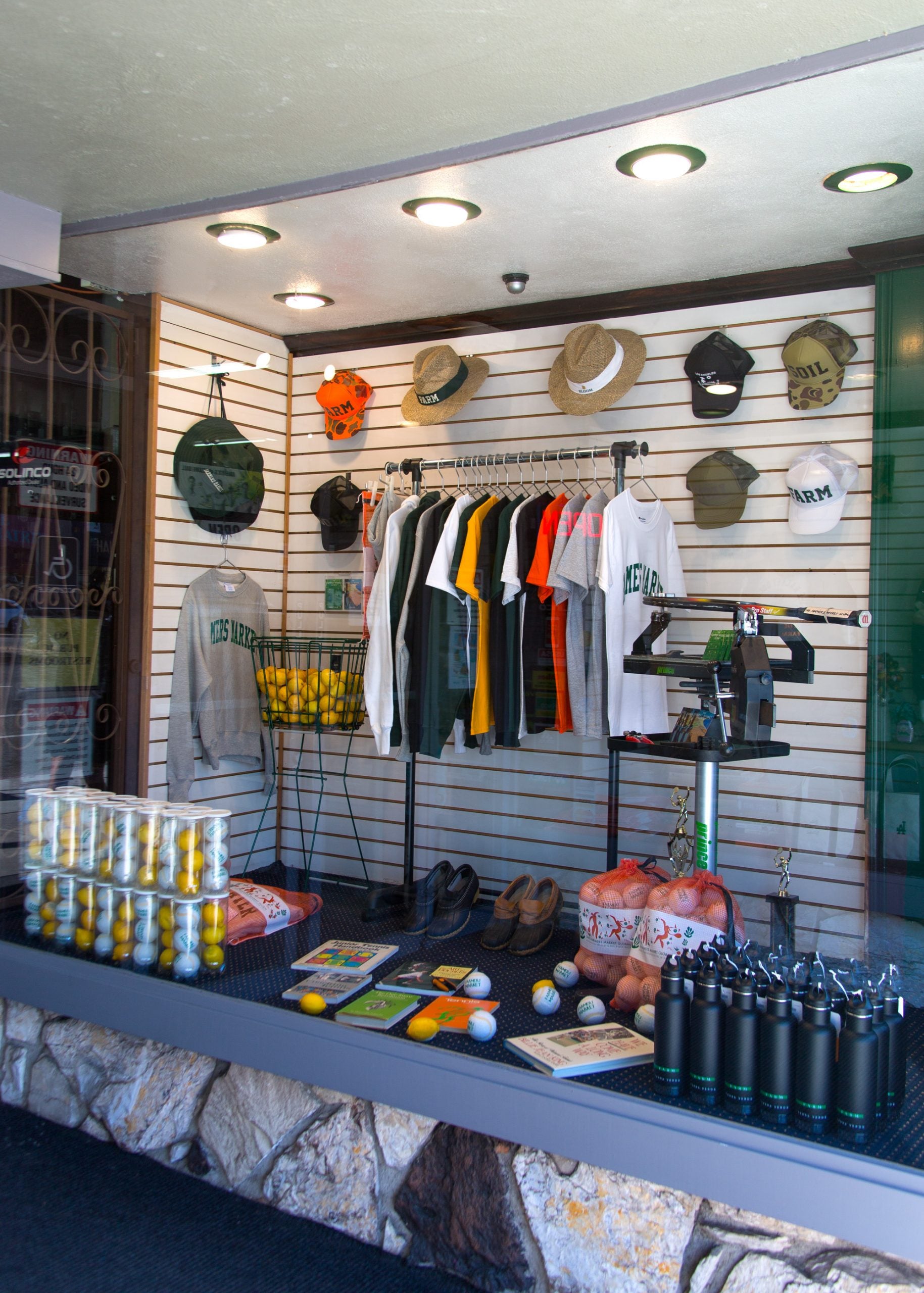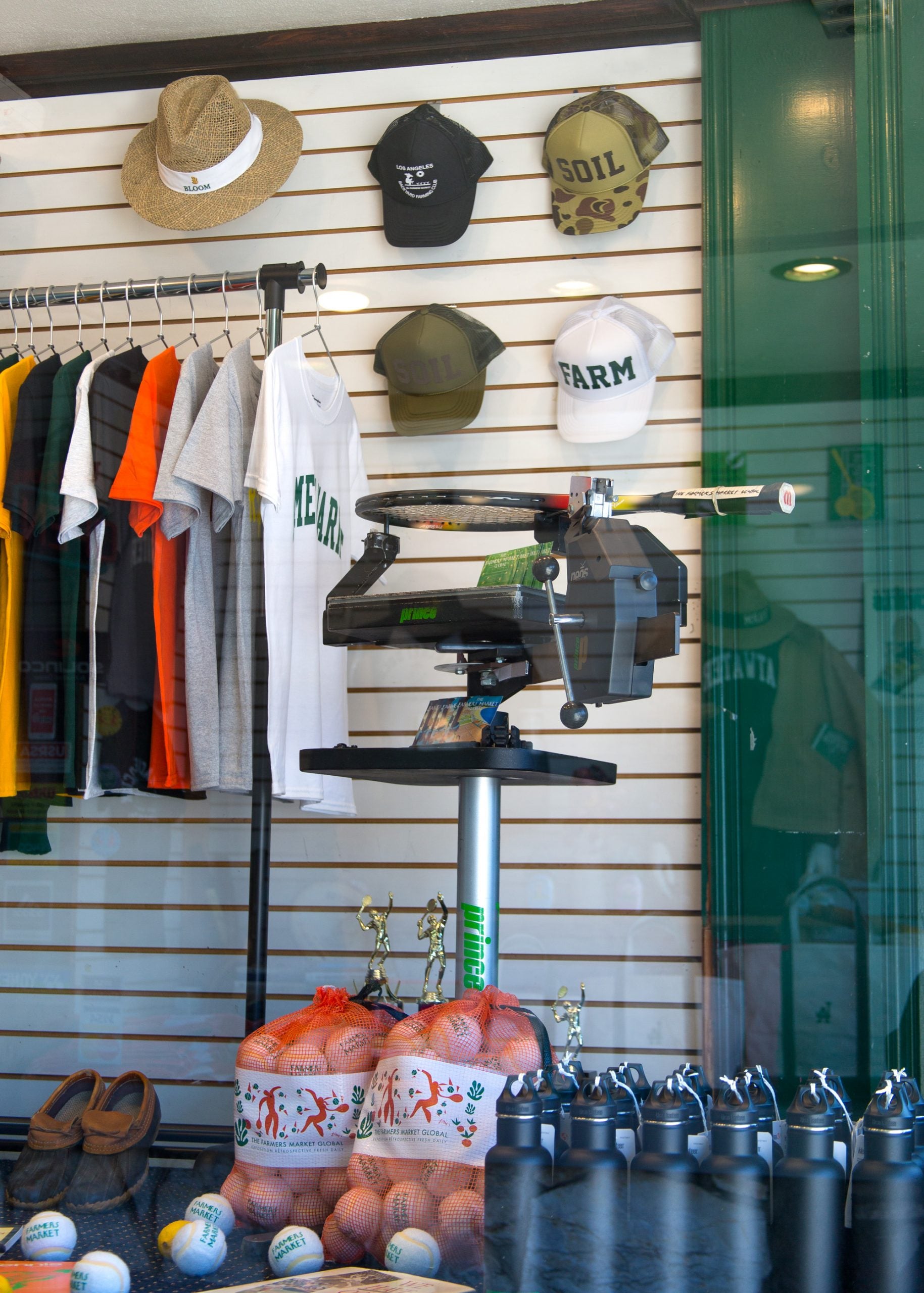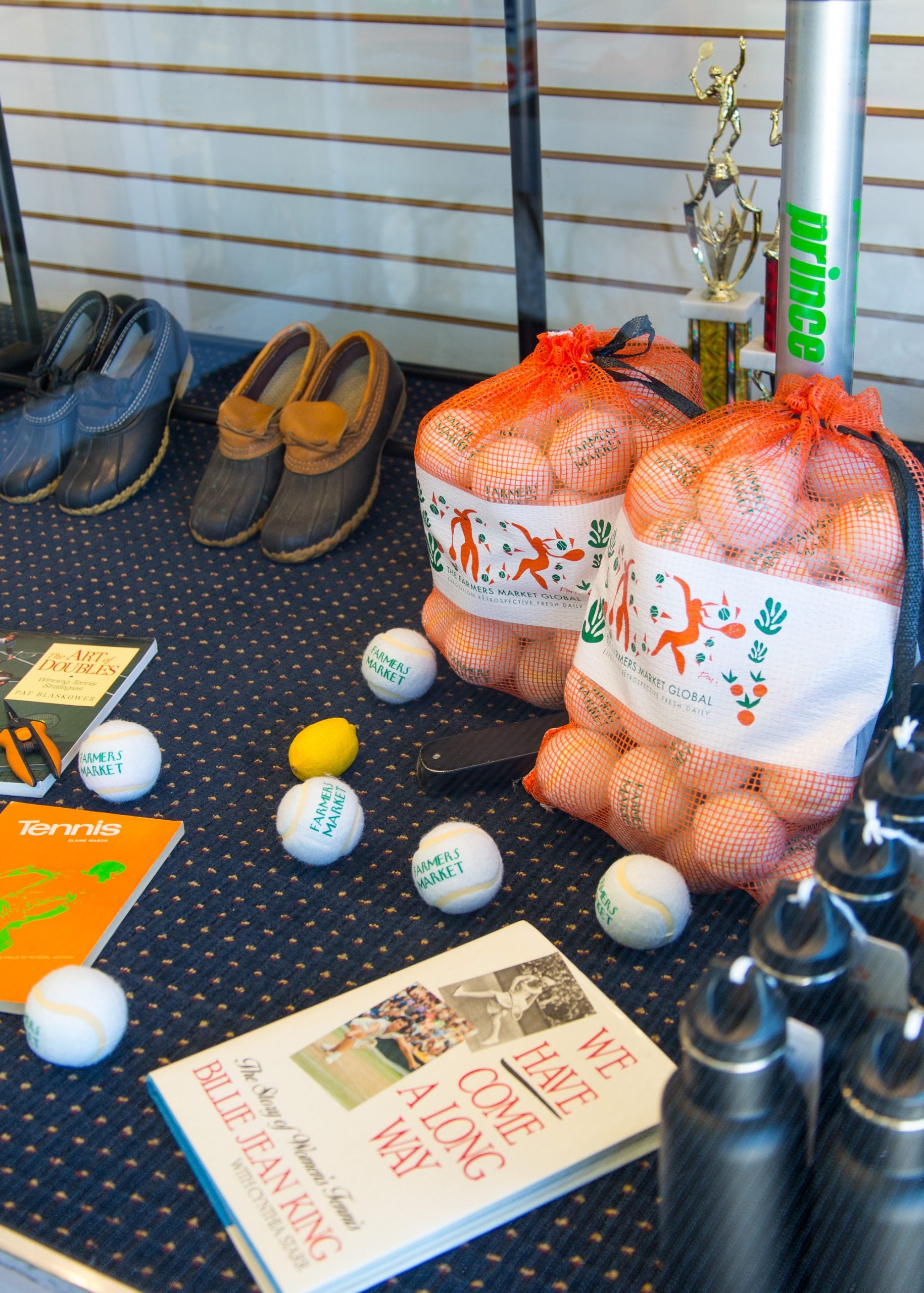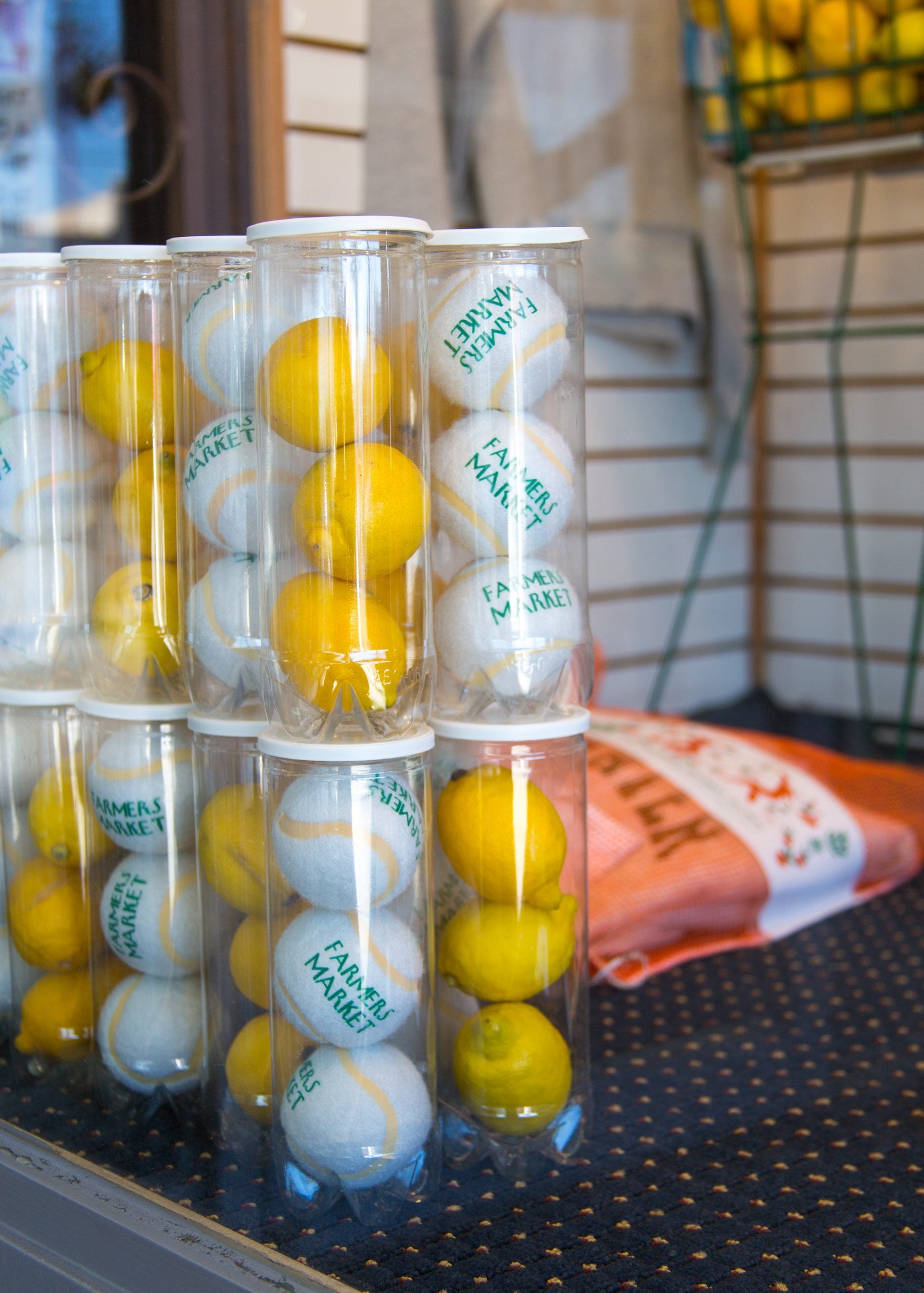 The Farmers Market Global pre-launch installation combines the world of agriculture and sport through the lens of conceptual art. The initial offerings on display are organic salad dressing, the exclusive Fall apparel collection, art seed packets, handmade accessories, rare objects from our private collection, pre-packaged goods and collectible books on regenerative farming, as well as classic tennis principles. With the high rise in food insecurity and dangers of processed foods, The Farmers Market Global's goal is to raise awareness and provide proceeds to food deserts and hunger programs.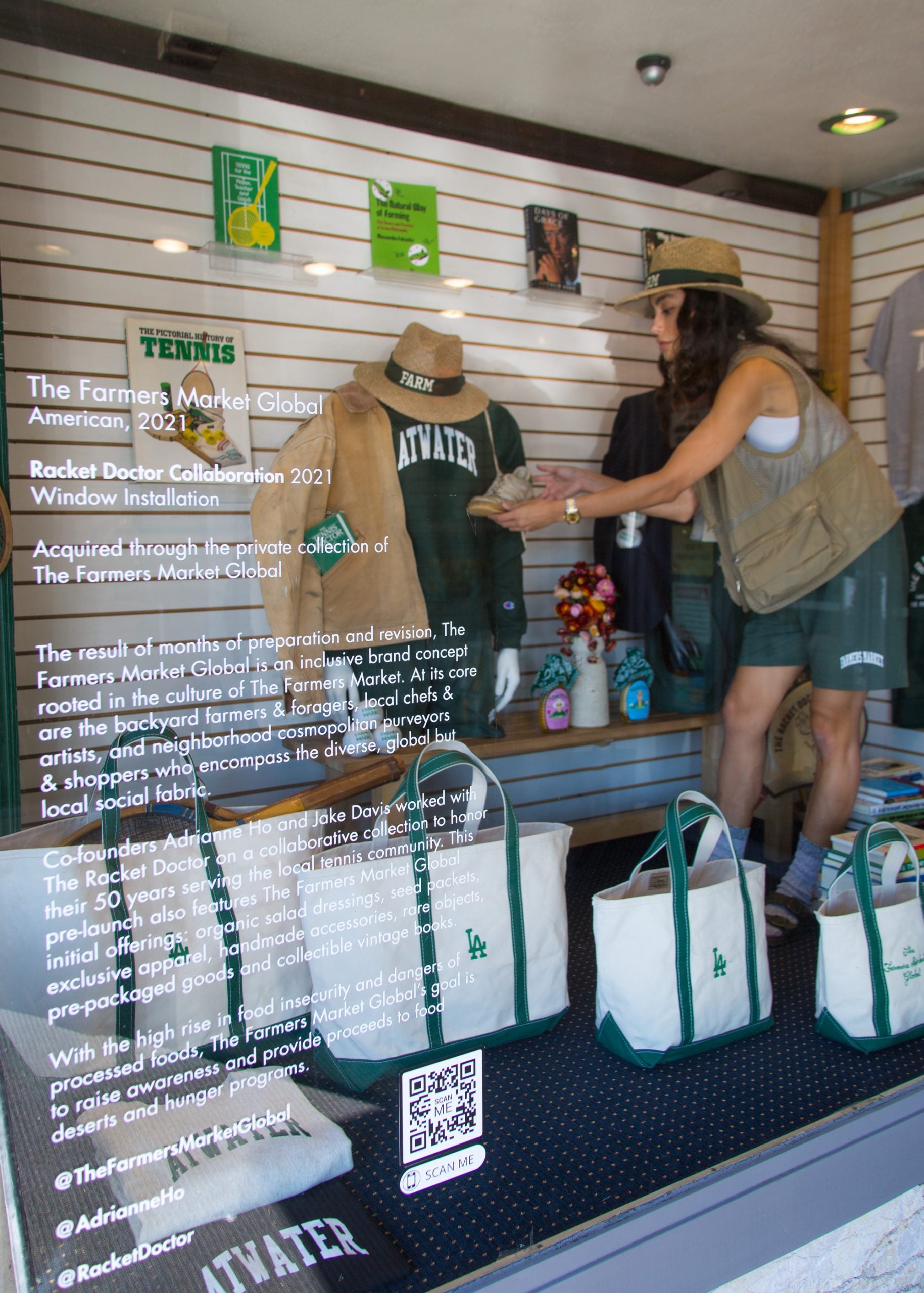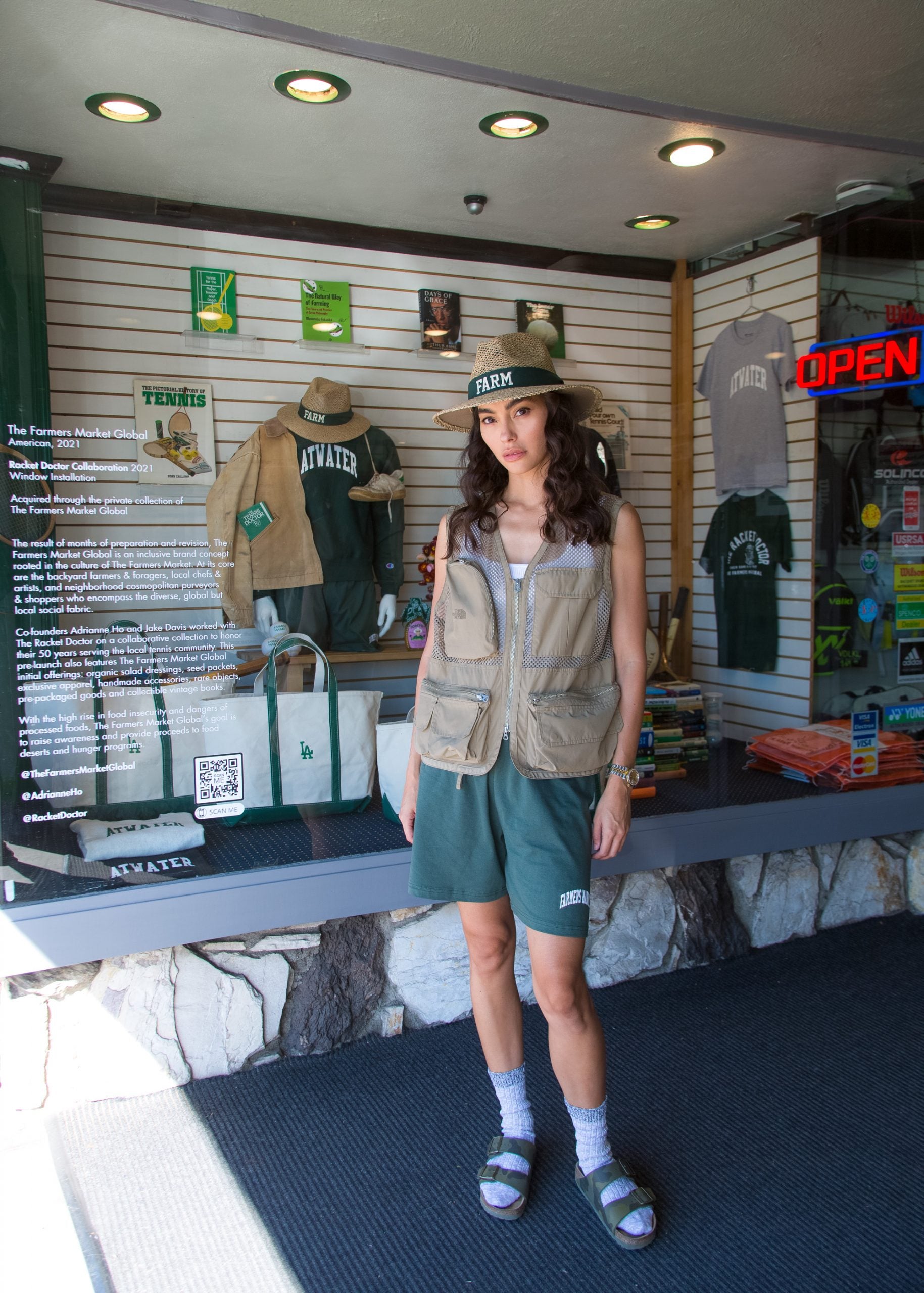 THE FARMERS MARKET GLOBAL x THE RACKET DOCTOR CAMPAIGN
Atwater Village, CA
Model / College Tennis Player / Aeronautical Science Student / Jordan
Creative / The Farmers Market Global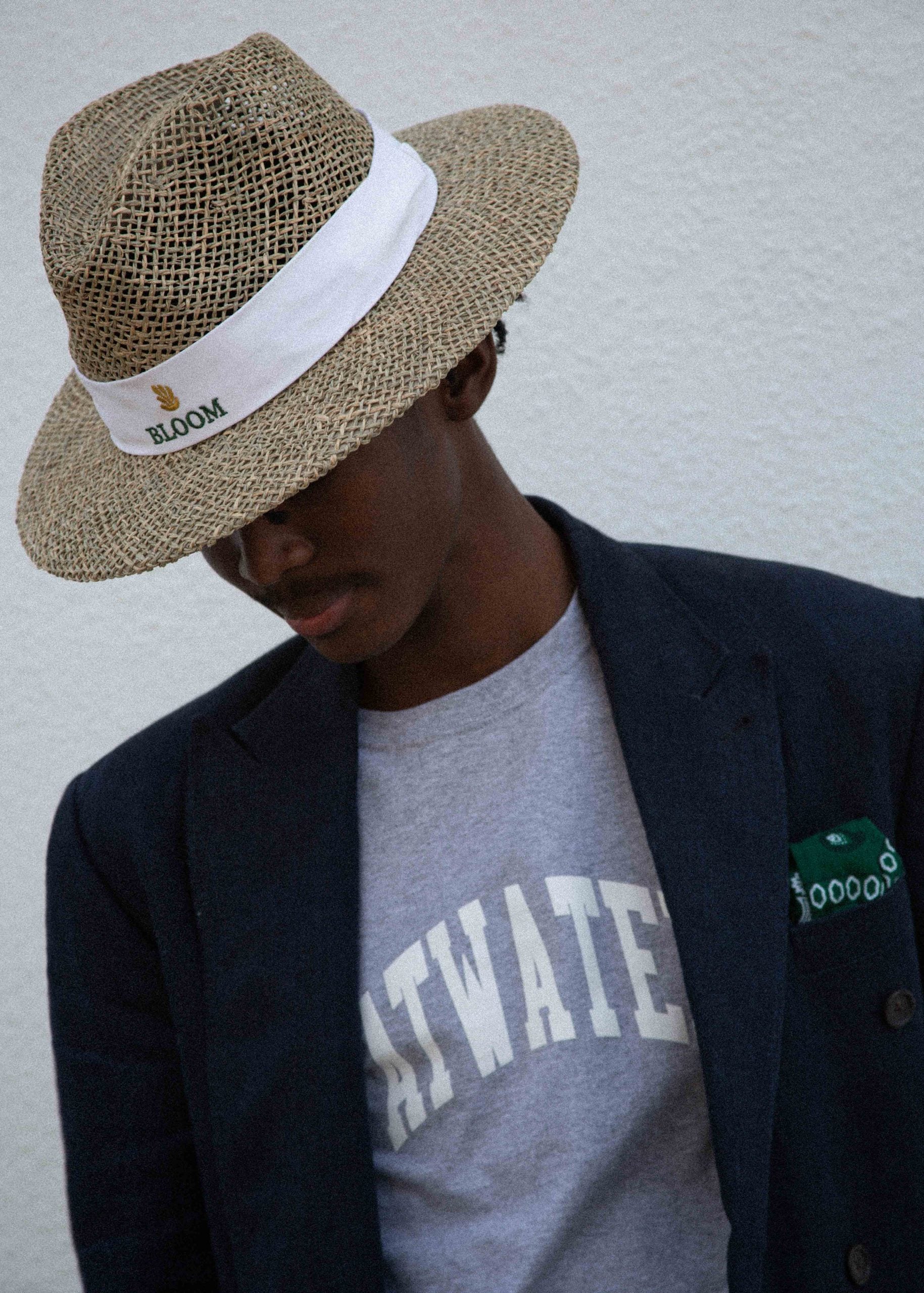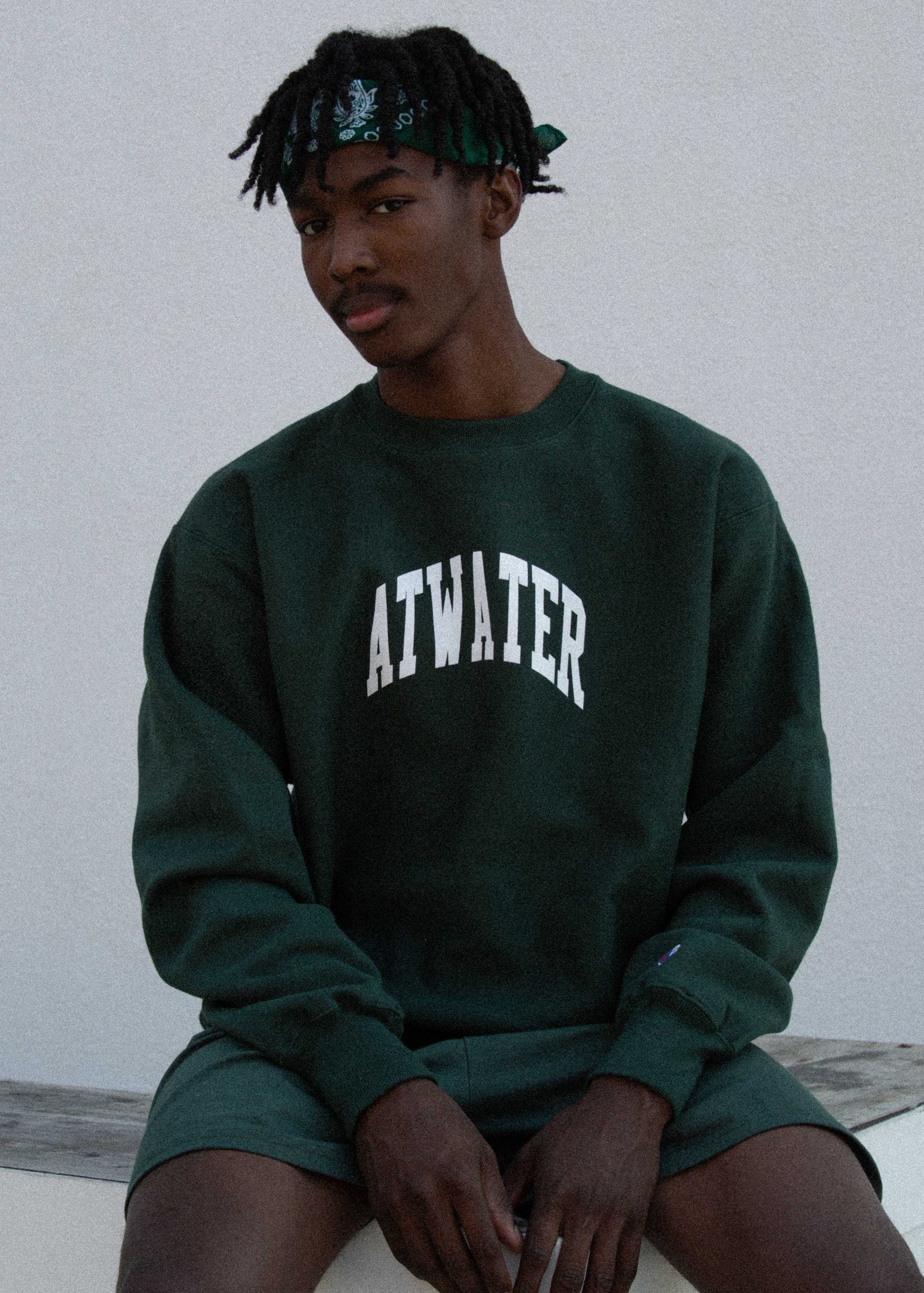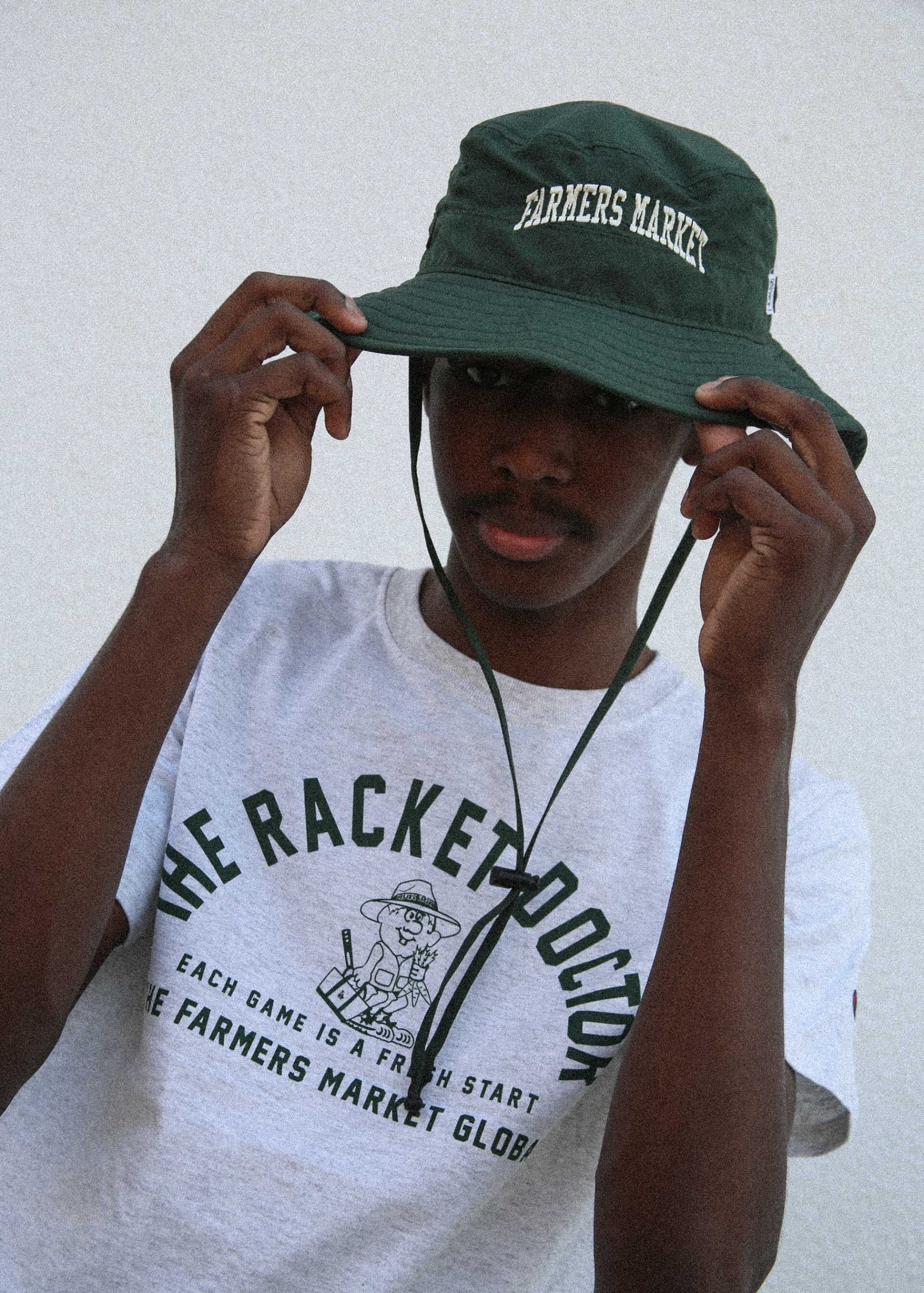 The Racket Doctor / 34° 7' 3.72'' N 118° 15' 37.836'' W