Figueroa Farms Estate / 34° 38' 7.476'' N 120° 0' 32.652'' W
From the private collection of The Farmers Market Global
Is our organically grown, first cold pressed Arbequina extra virgin olive oil. The Arbequina olive cultivar originally hails from Catalonia in Spain. Our Winter harvest is hand picked and milled locally within hours in partnership with the family owned Figueroa Farms Estate in the beautiful Santa Ynez Valley in Santa Barbara County, California, at the foot of Figueroa Mountain. The rolling hills share the same latitude, climate, and conditions as the renowned olive regions of Italy and Spain with its own unique terroir. Through the use of renewable resources, solar energy, conservation of soil and water, as well as composting; Figueroa Farms Estate enhances environmental quality for future generations.

Olive oil is the cornerstone of the Mediterranean diet, an essential nutritional mainstay for the world's longest-living cultures. An anti-inflammatory superfood, the fruit juice boosts hair and skin health, protects against diabetes and insulin resistance, reduces heart problems & high blood pressure, improves blood cholesterol levels, assists in weight loss, boosts metabolism, improves digestion, helps in the aging process, and fights mood disorders & depression.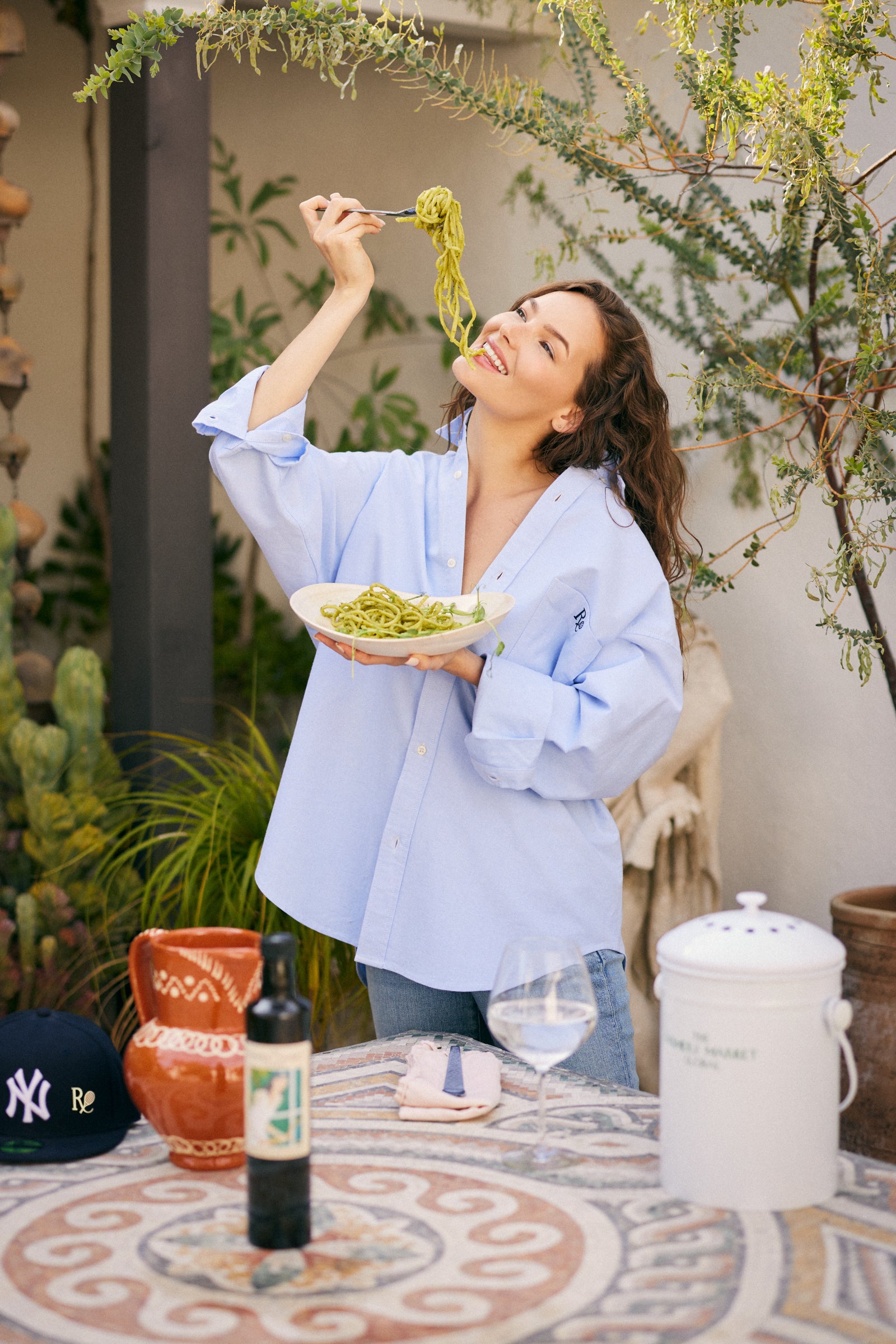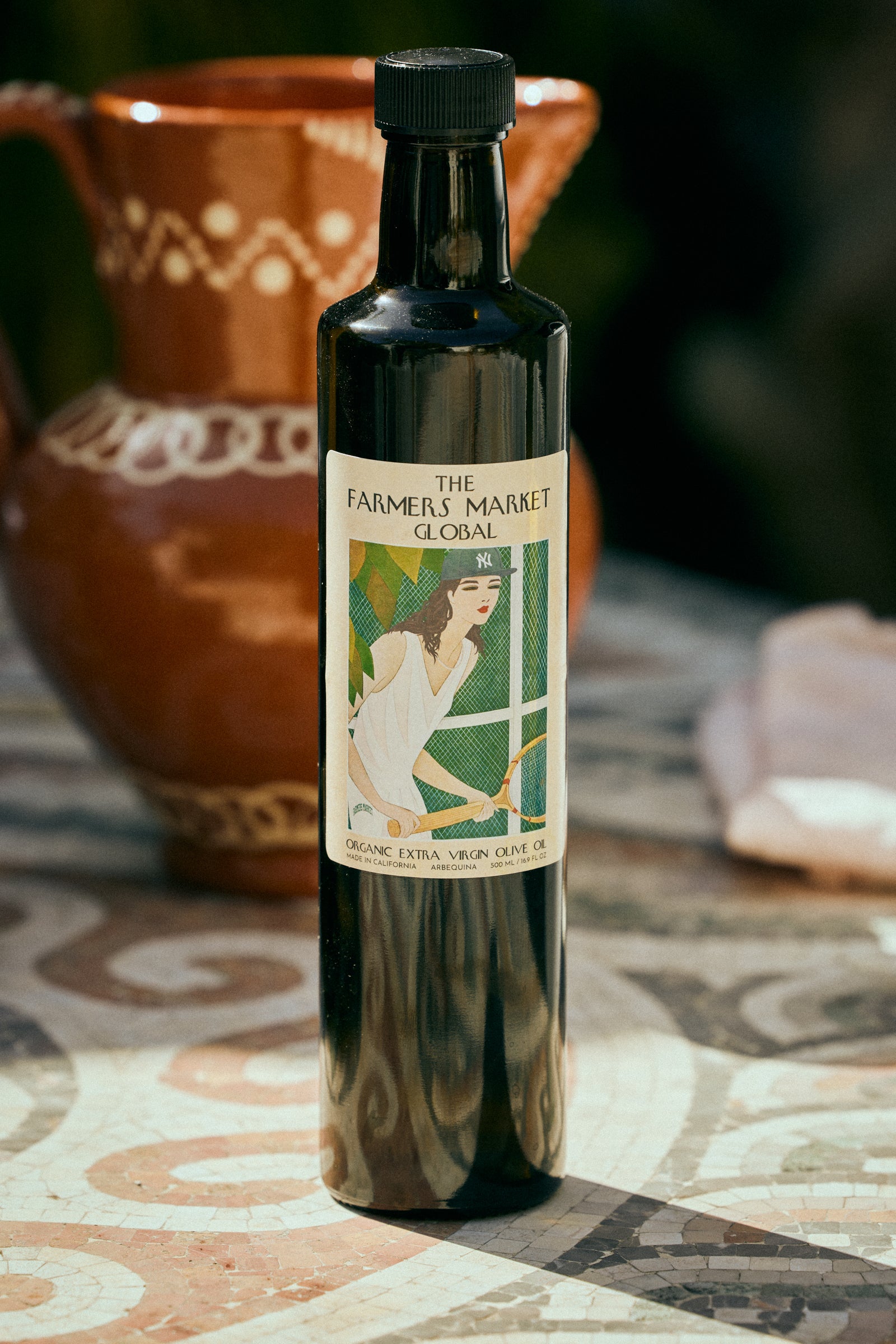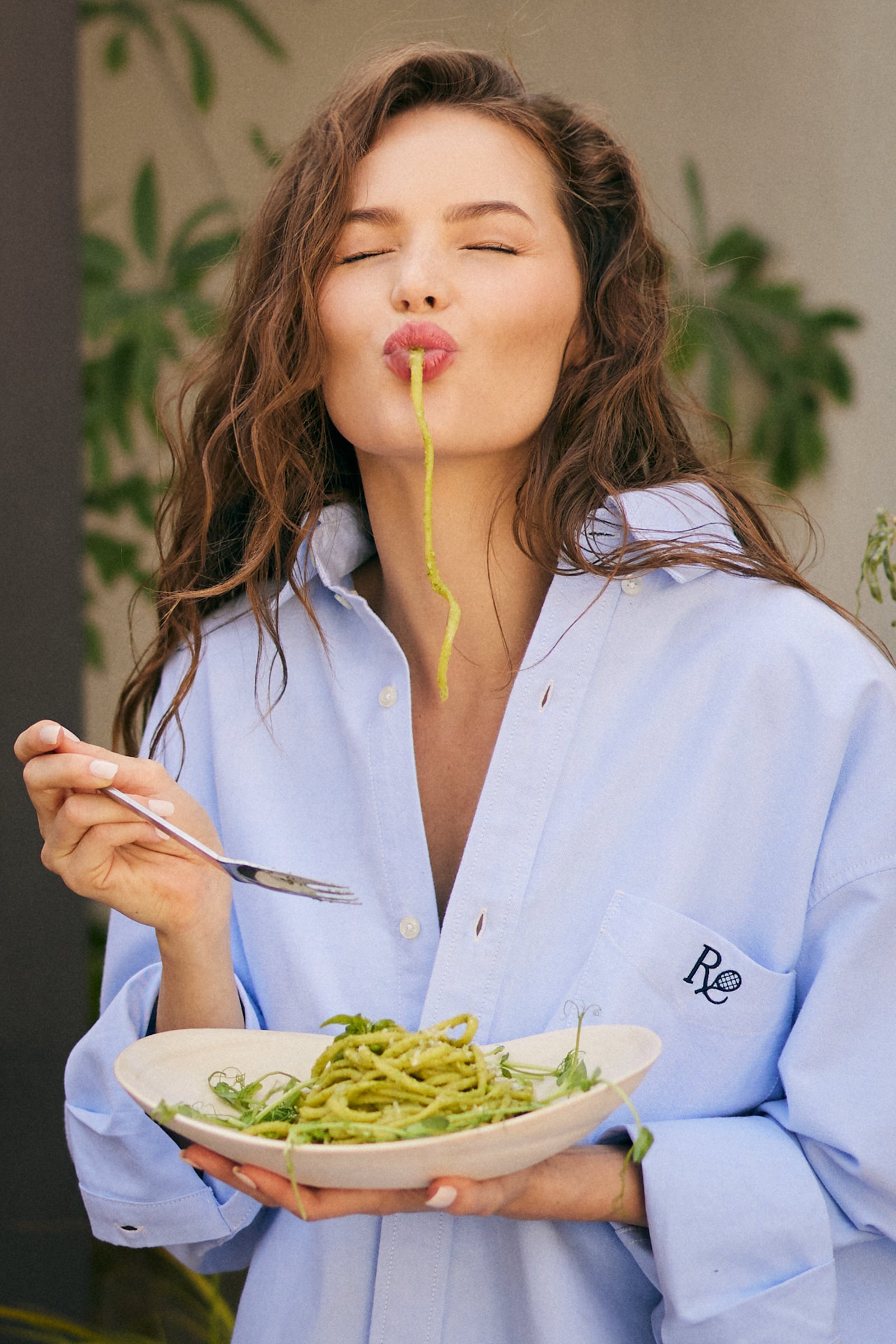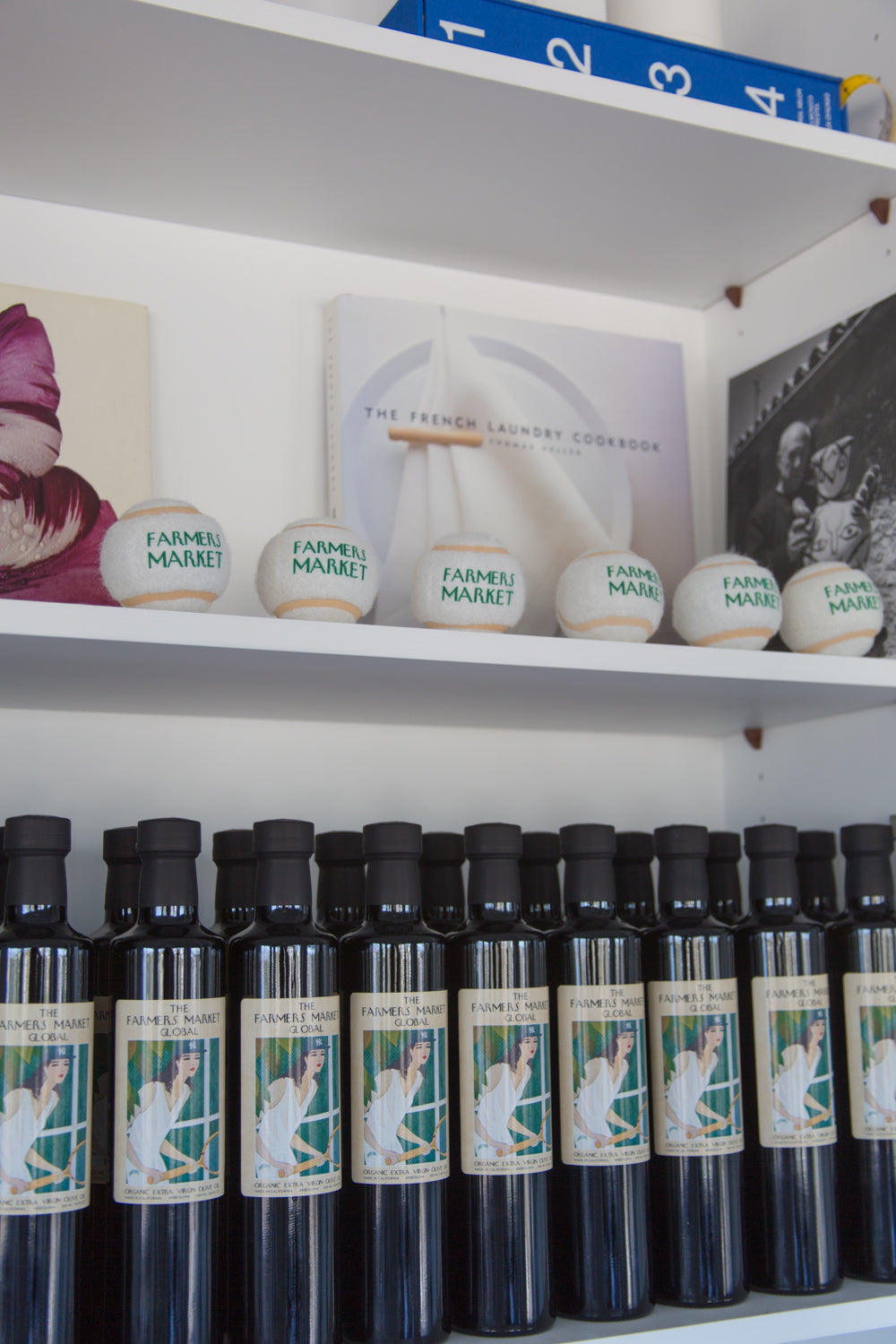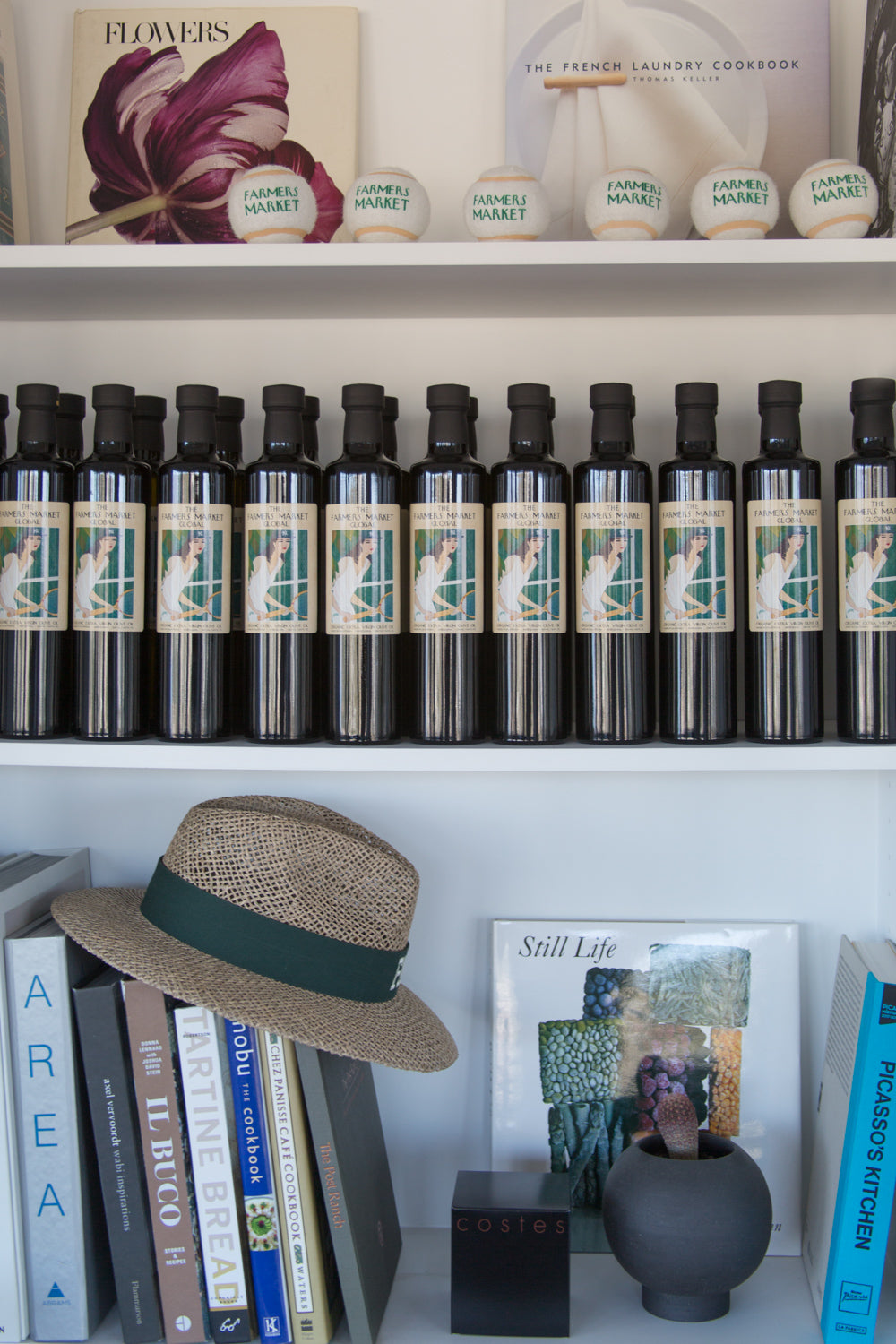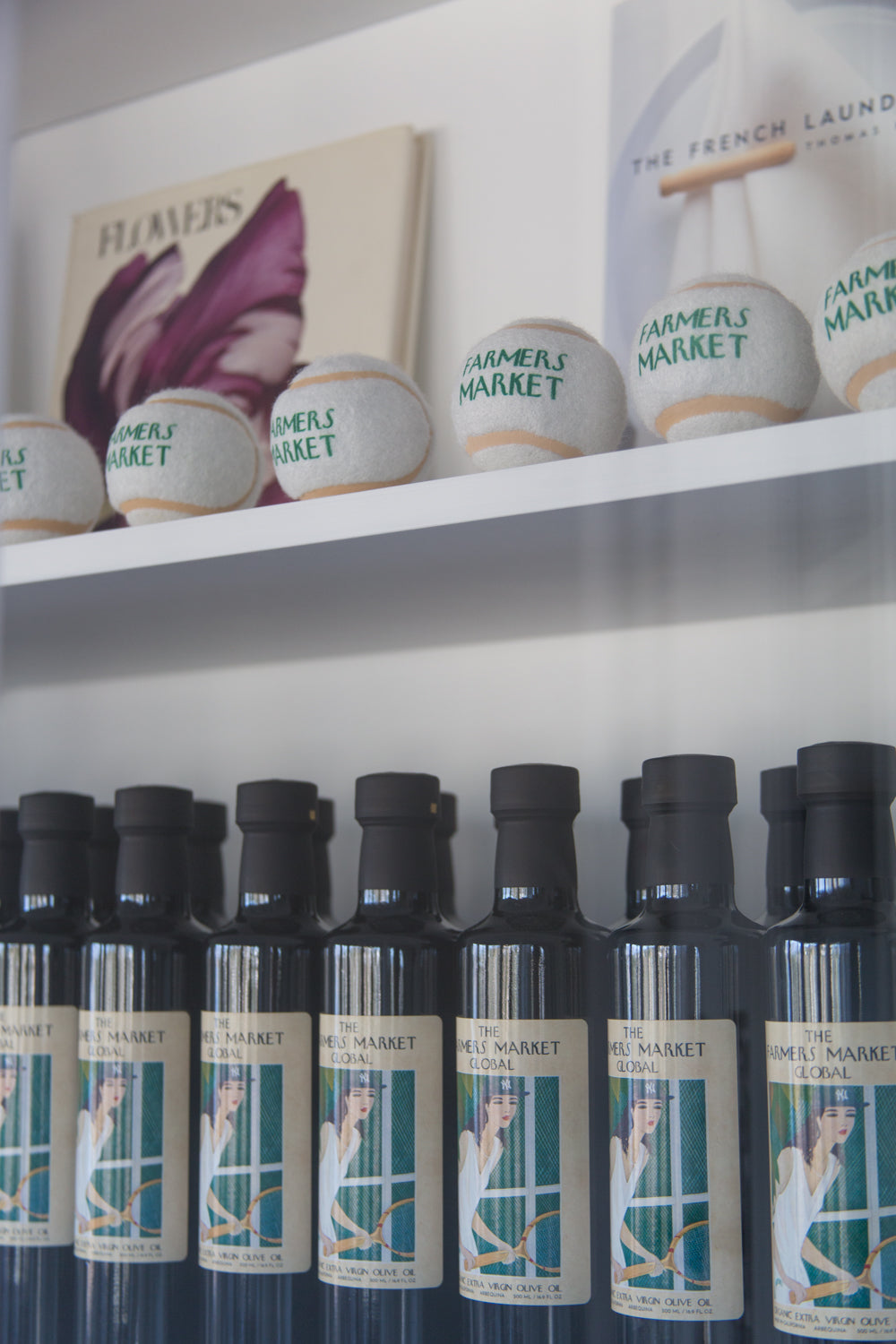 In partnership with Figueroa Farms Estate
The Farmers Market Global Organic Arbequina Extra Virgin Olive Oil
Our Arbequina is an organic medium intensity extra virgin olive oil with delicate layers of green and ripe fruit, floral notes with balanced pepperiness. It's a versatile everyday oil with low acidity, use for sautéing, baking, and topping.

Organically hand picked and milled locally on the estate in California, first cold pressed within hours of harvest.
Available at Farmshop in Brentwood Country Mart

500 ml / 16.9 fl oz
Buy it now
A modern spin on an ageless classic regenerated for wellness